What is SEO?
SEO, or Search Engine Optimization, is the way tech gurus describe a website's connectivity, availability, and tendency to be a top-search item for search engines such as Google, Bing, and MSN.
If you are a private practice therapist or small-business clinician, then SEO can be your best friend in the world wide web.
Or your worst enemy.
Imagine a potential client in your area sits down and searches for "therapist near Boise, Idaho."  If your website has poor SEO, you could get buried beneath other easier-to-search sites.  Your well-written, or perhaps paid for, site is on page 5 of the search, and the client may not be willing to click through pages to look for your practice.
How Do I Develop Better SEO?
I highly recommend checking out MarketingForTherapists.org for more information about SEO and general marketing strategies.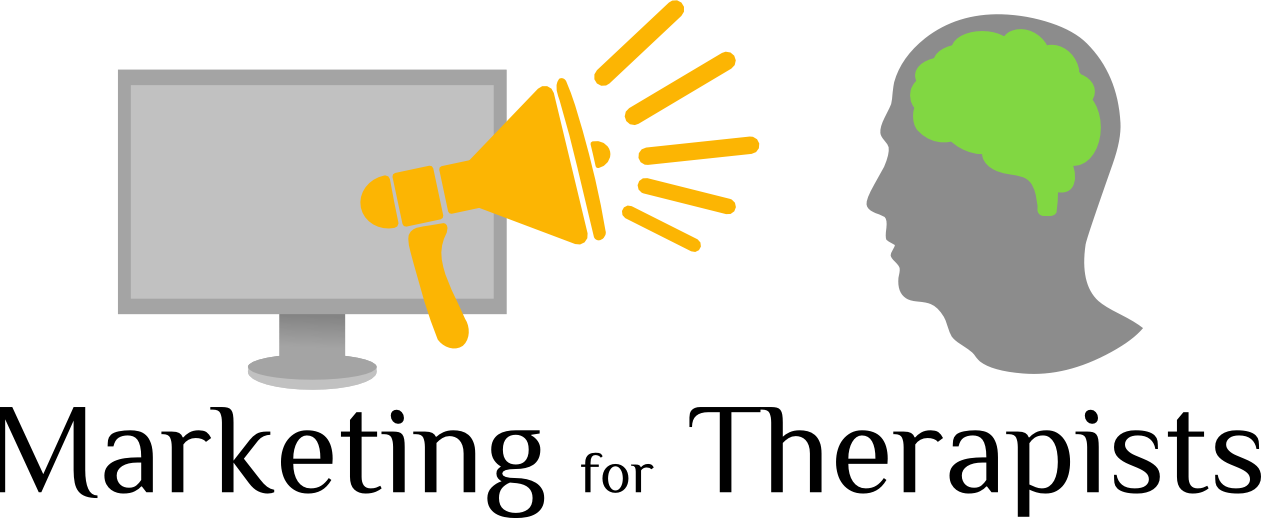 The author, Daniel Wendler, does an excellent job of walking therapists through the process of generating SEO.
Here are a few things you can do that will, over time, develop better SEO:
#1: Keywords
When you search for a website, what words do you use in the search bar?  To find this site, you might have typed "therapists and writing" into Google.  Words that are associated with your site are known as keywords, and search engines use those to direct internet users to the site they are looking for.
How does Google know what the searcher is searching for?  When a search happens, Google also keeps track of where the searcher clicks. In other words, the click indicates to Google that what it brought up was what the reader probably wanted to find.  Google also calculates how often the searched words appear in your webpage.  For example, as I write this article for WritingForTherapists.org, I am targeting the keywords "SEO, Google, search engine, therapist."
If I wanted my site to be affiliated with a certain location, I would have added in more phrases about a particular state or city.  For example, let's say I owned an office for WritingForTherapists.org in Portland, Oregon.  I would probably end each of my articles by saying something like "contact WritingForTherapists.org through the web, or come visit our office in Portland!"
#2: Back Links
In my article about Guest Posts, you probably noticed that I mentioned back links.  What are they?  A back link is basically a link to your site that is posted on someone else's site.  Simple, right?
Back links work because they send viewers to your site as well as inform search engines that viewers for well-known site A were willing to check out not-so-well-known site B.
#3: Create Excellent Content
Search engines, like Google, have an algorithm that magically calculates how well written an article is.  This includes accurate spelling, grammar, and professional tone.  I highly recommend including references and in-text citations when possible, as this adds additional keywords for certain topics (i.e. treatment for depression) and helps search engines and readers learn that you did your homework.
#4: Length of Articles
Any page that you hope to generate traffic for needs at least 1,000 words.  This is where writer's block becomes a real pain, particularly when you feel like you have made your point in 400 words or less.  Here are a few ways to add content (or at least shake things up):
Add a bulleted list 🙂
Add citations / references at the end of the article for further reading
Provide examples or stories that support your content
Search for your topic online for inspiration or other ways of framing your content
#5: Diagrams and Pictures
This one can be tricky, but experts agree that adding an image or diagram can increase your SEO substantially.  The easiest way to do this is to open a new document in Microsoft Word and create a new SmartArt, which you can easily edit and then copy-paste directly into your web editor, like so:

Questions?
Send me an email, I would love to hear from you!